Le Chéile Mentoring is an NGO, governed by a Board of Directors, and is structured as a company limited by guarantee and registered with the Charity Regulator. We also comply with The Governance Code for the Community, Voluntary and Charitable Sector in Ireland.
Current Board of Directors
James Doorley
Chairperson
James Doorley is the Secretary General of the Irish Chamber of Shipping. Prior to this he was the Deputy Director of the National Youth Council of Ireland (NYCI), the representative body for voluntary youth organisations. James has been a member of the National Economic and Social Council since 2011.  He is a former Vice President of the European Youth Forum and served as a Trustee of the Carnegie UK Trust from 2004-2015.
He has a BA and MA in Applied Social Studies and a Diploma in Youth and Community Work from NUI Maynooth, a Degree in Law from Dublin Institute of Technology, a Master in Laws (LL.M) in Trinity College Dublin, and a Graduate Diploma in Corporate Governance in the Michael Smurfit Business School in UCD in 2010.
Dr. Margaret Rogers
Vice - Chairperson and Company Sectretary
Dr. Margaret Rogers is National Manager for Better Start: National Early Years Quality Development. Previously Margaret worked extensively in early childhood and school age services for children as well as in family support.
Her experience includes service development, management and consultancy in NGOs, public service organisations and Government Departments. Her research interests include early childhood education and outcomes; and qualitative participatory research with children, young people and adults.
.
Darina Sexton
Director
With over fifteen years' experience in public relations, Darina has worked across all aspects of internal and external communications, social media, and public affairs.
Since 2018, Darina has led Business and Enterprise Communications in Microsoft Ireland. Prior to this, at Tesco, she developed and led an employer brand strategy for over 13,000 employees. She has also successfully developed an innovative reputation-led strategy that broadened awareness and relationships with key influencers. She worked for thirteen years in Vodafone Ireland and, during her time, successfully led the team to win PR, CSR, and social media awards.
Olivia Keaveney
Director
Olivia Keaveney is a Deputy Director of Operations with the Probation Service. Olivia is the national lead for Young Persons Probation, having oversight of the Probation Service's work with children and is a member of their Senior Management Team. Olivia contributes to local and Government policy on Youth Justice and the Criminal Justice System.
Olivia has over sixteen years' senior management experience, with most in the charity sector, having managed multidisciplinary services, which provide services to vulnerable adults and children. Olivia has extensive experience in the areas of operational management, corporate governance, HR, Health and Safety and financial management.
.
John Balfe
Director
John Balfe is a qualified Social Worker, Social Care Worker, Addiction Counsellor, Youth Mentor/Co-ordinator, Strengthening Families Facilitator and CRA Therapist.
He is currently a full time Lecturer on the Applied Social Studies and Early Childhood Education Care Programmes at IT Carlow Wexford Campus. He is also an Associate Lecturer on the Masters programme in Child, Youth and Family Studies and on Restorative Practice in IT Carlow. He is an active member of the CYSCP Prevention, Partnership and Family Support committee in Wexford.
John has previously worked with the Irish Probation Service for 14 years in prisons, community and specialised court settings, and he has served as a Senior Probation Officer in North Dublin.
Sarah Jane Judge
Director
Sarah Jane is a Barrister specialising in Family Law, Child Care Law, Juvenile Justice, Criminal Law and Personal Injuries Law. She is also a Board Member of the CARI Foundation and Drogheda Women and Children's Refuge. Sarah Jane has B.A in Business and Commerce from DCU, a Barrister at Law degree from Kings Inns and an LLM in Criminal Justice, Juvenile Justice and Cyber Crime from UCC. 
Maria Molloy
Director
Maria Molloy is a HR and business professional with over 20 years' experience working primarily across the legal, professional and financial services sectors both in Ireland and abroad. Maria currently works as an independent HR and business consultant..
Maria has an honours B. Social Science from University College Dublin and an honours MBS from the Michael Smurfit Business School, UCD. More recently Maria has completed a leadership development programme at the Moller Institute, University of Cambridge..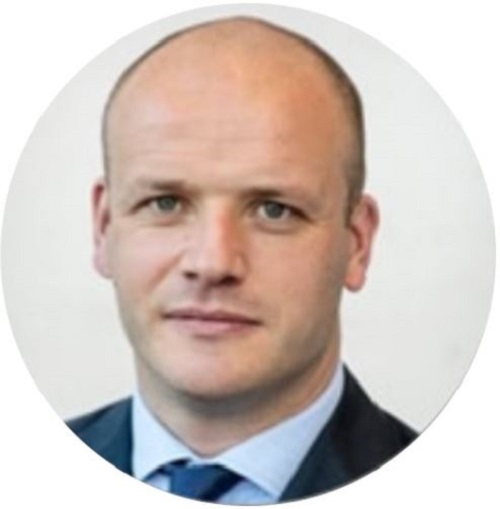 Brian Mac Donald
Director
Brian is an accomplished corporate finance professional with extensive experience in startup fundraising, M&A, business strategy, turnarounds and exits.
Brian has held senior positions at the Paragon Group and GE Corporate Finance Bank and is currently an investor and a member of the Halo Business Angel Network (HBAN).
Brian is on the Board of several organisations spanning multiple sectors including Cerebreon and Umba
Brian holds a joint honours BA in Economics and Business from Trinity College Dublin. He is also Chartered Accountant and member of the UK Turnaround Management Association (TMA).
Andy Bray
Director
Andy is a Project Specialist with the Centre for Effective Services (CES). His  primary work focus in CES is practice and service development. This includes translating evidence into practice to support the implementation of programmes designed to improve outcomes. Prior to CES, Andy worked as as the Eastern Regional Manager with Le Cheile Mentoring. Andy has a BSc Social Sciences and Social Policy, an MSc Restorative Practice and a PhD in Criminology
Le Chéile Mentoring is funded by the Department of Justice through the Probation Service. Our Restorative Justice Project receives funding from the Probation Service and Limerick City and County Council.
Registered Charity No. 20066000  |  Company No. 424299  |  CHY No. CHY 17621
Le Chéile Mentoring is funded by