Reflecting on 2022
This year has been positive for Le Cheile with lots of activities re-commencing since the ending of Covid-19 restrictions. The enthusiasm, perseverance and dedication  of our volunteers has shone through in getting back to face-to-face mentoring.
Here are some highlights of 2022.
National Volunteer Conference
On Saturday 25th June, Le Chéile hosted our fifth National Volunteer Conference and first in person one since 2018. Next year the conference is back in person again and we hope to see you all there for a celebration in September!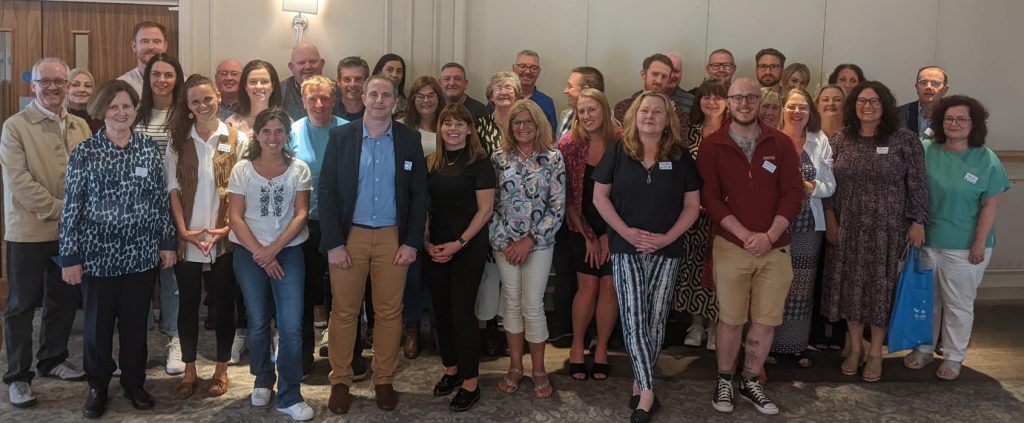 Restorative Justice Week
November 21st – 25th marked International Restorative Justice Week. The events aimed to showcase how effective restorative interventions can be and the week was a great success!
Annual Report
We were proud to launch our 2021 annual report which showcases many highlights. We are particularly proud to have supported over 200 young people and over 100  parents through our services this year. You can read the report here.
We Act Campaign
Le Cheile was excited to be involved in the We Act Campaign this year which celebrates the impact of Ireland's charities and shares positive stories to acknowledge the remarkable, everyday efforts of thousands of volunteers around the country. You can read more about this here.
Mentoring Animations and Paperwork
We produced two animations with talented IADT students this year to be used with service users that explain what mentoring is and how it can be beneficial. You can check these out here. We also updated our paperwork to be more user friendly.
We wish you all a safe and merry christmas and prosperous new year!